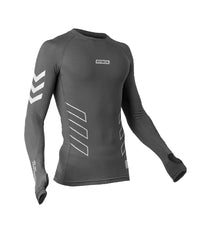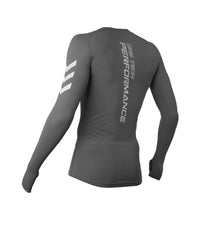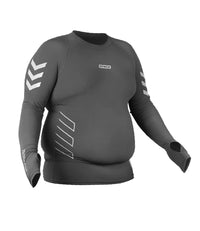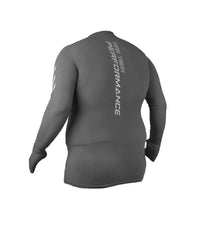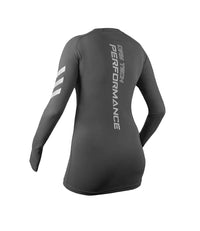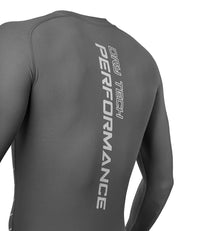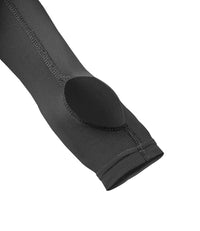 Rynox
RYNOX VAPOUR PRO PERFORMANCE BASE LAYER - UPPER
EMI is Available . Check for options at check out
Introducing the all-new Vapour Pro Performance Base Layer - Upper.

Motorcycling is an intense sport that's mostly sweaty, tiring and drains your body.

To help keep you fresh and comfortable through the day, we made this performance base layer; which is perfect not only for motorcycling, but for all outdoor sports.

4 Way Stretch -

 

Get the maximum freedom of movement and durability for your active lifestyle 
Anti-Microbial -

 

The anti-microbial properties of the Vapour Pro help in destroying/suppressing the growth of microbes and bacteria, and resisting foul odour of sweat 
Dry Tech Performance -

 

Feel fresh in any condition, reduce the visibility of sweat patches, and better regulate body temperature
UV Protection - Protects you from harmful UV rays 
Composition -

 

The shell is made from 90% Polyamide and 10% Elastane, perfect for Indian weather on a motorcycle
Made for Motorcycling -

 

The Base Layer is engineered, cut and sized to be worn specifically under a riding jacket
Increased Low Light Visibility -

 

Retro-reflective panels
Moisture Wicking -

 

Fabric has the ability to pull moisture away from the skin using tiny, built-in capillaries. This process is what helps keep you cool, even as you sweat
Breathable -

 

The fabric is 100% breathable making any physically strenuous activity comfortable.
Seamless Knitting - To eliminate chafing caused by friction of seam stitching  
Long Sleeve With Thumbhole -

 

Keep your sleeves from rolling up. Which helps you stay comfortable during outdoor exercises
WASH CARE
Step 1 - Prep
Shake off any surface dirt
Flip inside out
Step 2 - Which Detergent?
Use (in order of preference)
Purpose-made tech-wash
Neutral unscented liquid detergent
Woolen liquid detergent
Baby shampoo
Any type of granular powder detergent
Any type of heavily scented liquid detergent
Step 3 - Soak
Dissolve 1 cap of detergent, in a bucket of lukewarm water.
Soak for at least 30 minutes
Avoid hot water. Test with your fingers first. If it's too hot for your fingers, it's too hot for your gear.
While soaking, make sure to fill the inside of the socks with the detergent water, and then leave the Base Layer to soak for 30 minutes
Step 4 - Wash and Rinse
Keep the Base Layer flipped inside out
Agitate and scrub gently with your hands
Repeat until clean
Rinse multiple times until free of detergent
Avoid using brushes
Flip the Base Layer the right side out and repeat the wash and rinse process
Step 5 - Let Dry and Store
Flip the Base Layer inside out. Hang dry in a cool ventilated shaded area.
Once the inside is dry, flip the Base Layer the right side out. Hang dry in a cool ventilated shaded area.
Once completely dry, store in a cool, ventilated moisture-free place, away from house-dust
Do not wring. Do not tumble dry. Do not iron. Do not bleach. Do not expose to direct sunlight while drying.