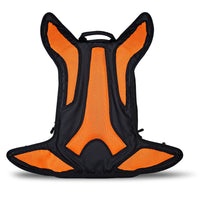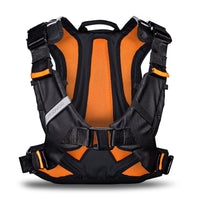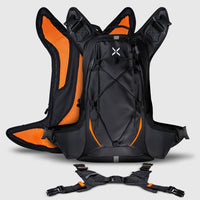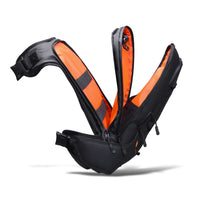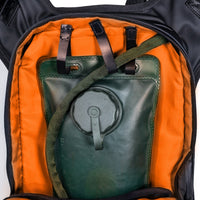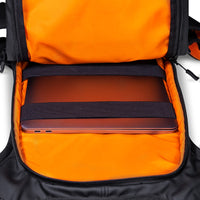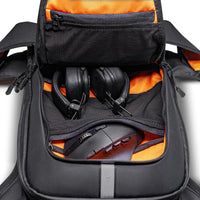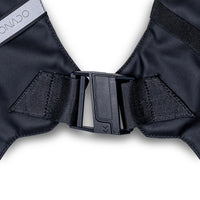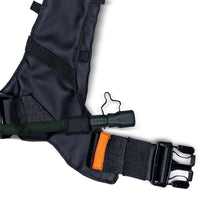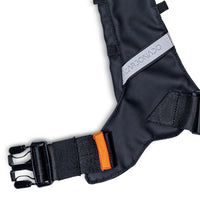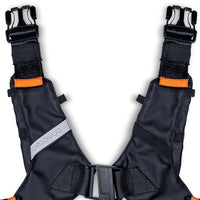 Carbonado
Hydration Bag - Carbonado X 16 – Tangerine
EMI is Available . Check for options at check out
Key features:

4-way adjustable fly harness.
Fidlock magnetic fastening system.
Highest adjustment options in its class.
A comfortable fit for all body types.
Reengineered back foam for support and airflow.
Extremely comfortable shoulder straps.
An enhanced weight balance design.
Expandable paracord for additional storage options.
Options to add an insulation pouch.
Additional hydration bladder option available.
Rain cover.
Other Features:
Waterproof zippers for additional protection.
Three expandable compartments.
Additional magnet for stowing a hydration pack mouthpiece.
The more compact rider's backpack equipped with a 4-way fly harness with multiple degrees of freedom.
The more compact rider's backpack equipped with a 4-way fly harness with multiple degrees of freedom.

Material:

900D Reverse fabric (heavy duty water proof fabric)
Twill Nylon Fabric (tough with inherent elasticity)
Twill Polyester Lining (highly durable and wrinkle-resistant)
Durable Water Repellent (DWR) coated

Specifications:

Volume (15 Litres)
Dimensions (48cm * 32cm * 13cm)
Weight: 800 grams with the harness