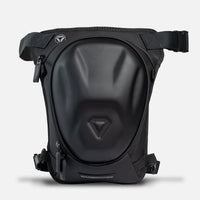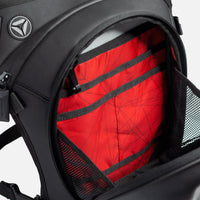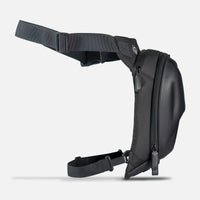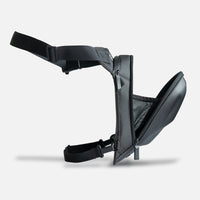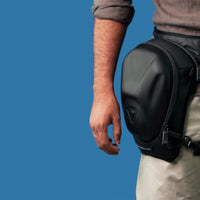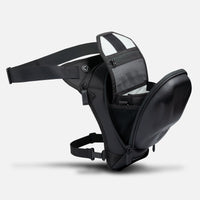 EMI is Available . Check for options at check out
Carbonado Tora
TORA, designed for creators who are constantly on the move. With its removable modular camera pouch, and an additional organiser insert this versatile bag offers unparalleled functionality and durability. The hardshell exterior ensures the utmost safety and security for your camera and lens while you're on the go. And when you're not using your camera gear, TORA seamlessly transitions to become your everyday carry with the organiser insert keeping all your essentials within reach.
Includes : 
One thigh bag with waist and thigh strap and two removable inserts  1(camera pouch and everyday organiser). 
Features:
Superior Protection: TORA is constructed with a durable 900D reverse fabric and EVA hardshell exterior, providing exceptional protection for your camera and lens against impact and scratches.





Unparalleled Versatility : TORA breaks boundaries with its exceptional versatility. Seamlessly transition between using it as a dedicated camera bag or as an everyday carry companion. Simply remove the camera inserted bag and put the organiser insert when you're not using the camera, allowing TORA to adapt to any situation.





Effortless Accessibility: Multiple zippered pockets and compartments ensure easy organisation and quick access to your camera gear, minimising the time spent searching for equipment and enabling you to capture shots swiftly.





Comfortable and Secure Fit: The adjustable straps and secure buckle ensure a comfortable and secure fit around your thigh. The padded straps reduce fatigue during extended use, providing freedom of movement while keeping your gear close at hand.





Rugged Construction: TORA is built to withstand the rigors of outdoor adventures and demanding environments. The 900D reverse fabric offers high durability, while the EVA hardshell provides additional protection against the elements.





Stylish Design: TORA's sleek and minimalist design blends well with any photography setup or outdoor outfit, making it a stylish companion for every outing.





Premium Materials: TORA utilizes high-quality materials, including the 900D reverse fabric and EVA hardshell, ensuring long-lasting durability and reliability.





Easy Maintenance: TORA is easy to clean and maintain, making it a hassle-free companion for your adventures.
Product Spec : 
Detachable Camera Insert Bag: The detachable camera insert bag serves as a modular pouch for camera and lens, providing additional protection and organisation. It attaches to the thigh bag via Velcro for easy detachment.

Organiser Attachment: The organiser attachment is designed for everyday carry essentials such as keys, wallet, phone, and other small items. It attaches to the thigh bag via Velcro for quick access and detachment.
Material:
900D reverse Fabric
Hardshell Exterior
Automotive Grade Straps
Premium D Rings & Buckle